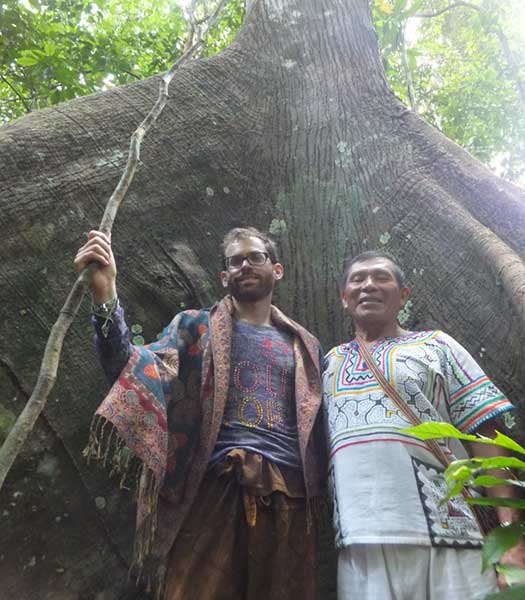 "Ancient Healing Meets Modern Medicine"
Dr. Nick has worked with thousands of individuals internationally with a holistic approach incorporating mind, body and spirit from a heart space of gratitude in multiple states & various countries.  Current professional developments incorporate utilizing a diverse background integrating the study of plants, pharmacology, alchemy, superfoods, therapeutic-grade essential oils and nutrition targeted for patients.  Each client has individual needs and patients are met at their level of development to achieve set goals agreed on by both parties.  Custom extractions & product development are provided through request combining scientific/mechanistic rationale by mixing high-quality natural medicines.  Various methods for ingestion are applied including topical lotions, oral ingestion, tea blends and vaporization (ie. essential oils, herbs).
Nick enjoys contributing his knowledge & expertise at festivals, social events, community settings and adds enjoyment to gatherings through his project Conscious Bartending.  Likely you can catch him in the flow at a natural setting (forest, beach, mountain, park) in a city near you stretching, running and assisting others.  Traveling is a way of life for The Traveling Pharmacist and everywhere is considered home: Los Angeles, San Francisco, San Diego, Sedona, Santa Barbara, Santa Fe, Arizona are some of the good doctor's personal favorites to spend time in.  Dr. Nick enjoys being a healing light on the planet and can be found locally at a high energy vortex near you having fun & helping people like you win.
Book a consultation at Flow@DrNickBerry.com today!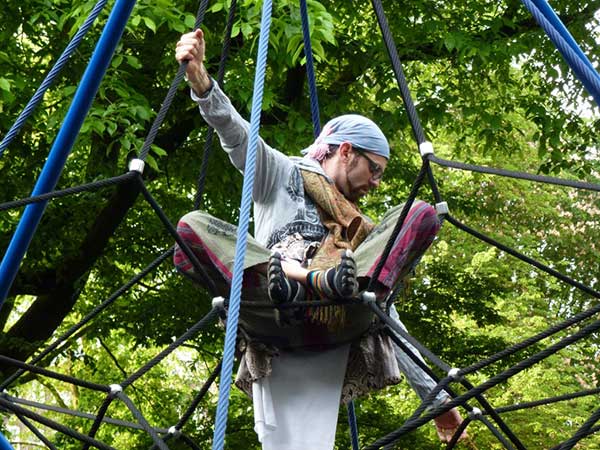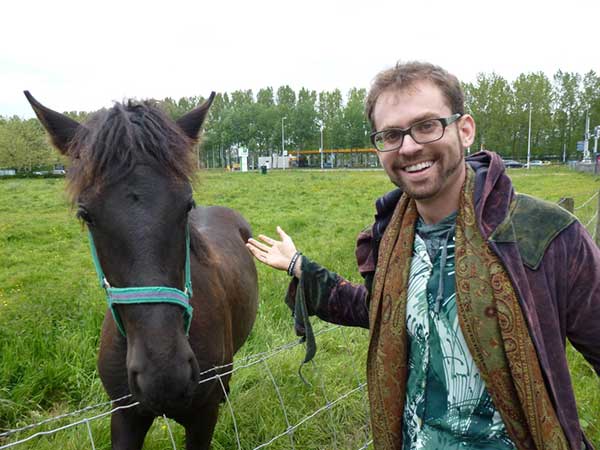 Journey to NOW
An interest in applied pharmacology was established through pharmacist Levi Locke's mentorship at age 16.  Inspiration came from the ability of medicine to ameliorate disease and cause pronounced physiological changes in the body with one dynamic molecule at a time.  Dr. Nick's journey for personal development began at age 17 when the onset of mononucleosis (Chronic Fatigue Syndrome) led to an acute phase of illness which traditional western medicine failed to alleviate.  After nine months and exploring multiple "alternative health" modalities, a level of homeostasis was finally achieved, albeit a lower baseline for several years to come.
Dr. Nick received his formal education at College of the Canyons and received his AS in Mathematics in '06 and received his Doctorate of Pharmacy from University of the Pacific in '09.  Turning down numerous pharmaceutical jobs upon graduation, a one year self-exploration was invested.  This time turned out to be the greatest gift of education one can bless themselves with.  Enrolling with the US Government as a volunteer civilian pharmacist weeks after graduation, Dr. Nick participated in Continuing Promise 2009 (http://drnickberry.com/travel-adventures/usns-comfort-2009/), a medical mission to Central America where over 100,000 patients were collectively served in a four-month period.  Time away helped tune intuition and share glimpses of alternative treatment modalities which are now applied in Dr. Nick's life each day.
Continuing Promise 2009 led to journeys in S. Florida. Living w/ Grandma Marcia studying for the pharmacy licensure examinations allowed time to develop a stronger internal practice of mediation, calm & self-trust to help others achieve their own.  Dr. Nick managed Central Care Pharmacy, a pharmacy specializing in herbs, nutrition and compounding after his first day as a licensed pharmacist in 2010.  This role provided more confidence in serving patients independently while providing experience in holistic care.  Independent studies of natural medicines including cannabis lead to private client & collective consulting, balancing Western medicine with a holistic approach to wellness.
Lectures & Presentations
Casa De Lesley, Cusco, Peru: Essential Oil Wizardry Playshop [Dec 2012]
Entheo-Health and Wellness Forum Presenter at CIIS (hosted by ERIE: Entheogenic Research, Integration & Education) [Dec 2012]
Indigo Vortex: Essential Oil Wizardry Playshop [2012]
California Pharmacist Association (CPhA) Continuing Medical Education Course: "Integrating Medical Cannabis into Mainstream Medicine – How to Minimize Harm & Maximize Therapeutic Benefits" [2012]
Arts District Healing Center (ADHC): Various Lectures [2011-12]
Saugus High School, Motivational Speaker: Volunteer Pharmacist Experience during USNS Comfort [2009]
Professional Training
Peruvian Medicine Retreat [2012-2013]
DoTerra AromaTouch Training [2012]
Masterclass Cannabis Training Course w/ Dr. Arno Hazekamp [2012],
Spagyric Extractions & Alchemical Studies w/ Paul and Micah [Al-Kemi] [2011]
Emotional Freedom Techniques (EFT) w/ Sonya Sophia [2010]
Craig Duswalt's Rockstar Marketing Boot Camp [2010]
Doctor of Pharmacy (Pharm. D) Program (University of the Pacific) [2006-09]
Professional Articles
Subjective Review of the Medicinal Cannabis Masterclass (Submitted to Fred Gardner) [2012]
Project CBD: The Traveling Cannabinoid Pharmacist [Aug 2011]
Dr. Nick is available to exchange info on health & motivational topics for groups 11 – 555.
Private wellness sessions are made available by contacting Dr. Nick directly at Flow@DrNickBerry.com or by phoning (415)326-6425.